Take advantage of the deals on Adams Arms Complete Upper Receivers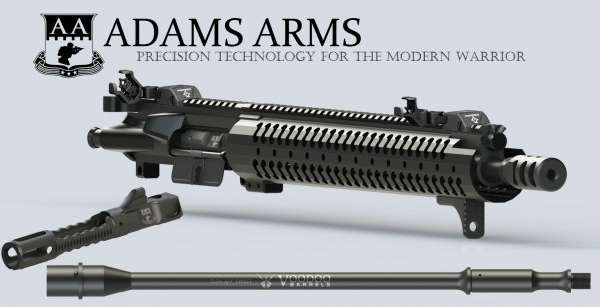 There are plenty of deals on Adams Arms Complete Upper Receivers right now, we recently got in some of the 5.45×39 upper receivers and Adams is probable the only 5.45×39 AR15 Upper Receiver we could recommend.   Years ago LWRCI made them but they did not get great reviews, we have never gotten any negative reviews about the Adams models.  One of the main things we noticed in this industry is you have to be good at what you're doing and not expect that the same designs will always work well with multiple calibers.   Russian ammo always runs dirt and DI guns are not a good choice in my opinion for this caliber.
5.45×39 is not made domestically as far as I know, but it is almost ballistically the same as the 5.56 with possible a slight ballistic advantage.   Everyone and their dog seems to have the 7.62×39 but 5.45×39 is not as common, especially in an AK variant.  I've personally witnessed the advantage of one caliber over the other, but since trying to find a AK74 variant in good condition is not common, the best thing to do is swap out your upper for one of these Adams Complete Upper Receivers chambered in 5.45×39 and shoot the cheap stuff in an AR platform.