You get what you pay for and I'll say it again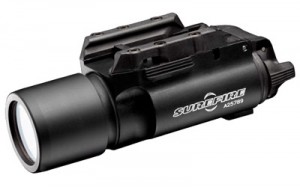 We often get customers that want us to tell them what will work for them, "is this a quality item" we often get asked and if we sell it to them and there is a problem, it'll come back on us.  It's very rare that we will endorse a product and as a retail business in the tactical industry, we really can only give you options to choose from.   We listen to the operators that are using various optics and weapon mounted lights and they almost always can tell us where the Fail Point is with them.   There different levels of durability but no flashlight or electronic devices has a zero failure rate in all conditions.   I haven't used Pelican flashlights but we hear good things about them, but for personal flashlights, CCW flashlights and different grades of weapon mounted lights, we narrow it doesn to Streamlight and Surefire flashlights.
Both manufacturers offer good warranties and we often hear of very good customer service from Streamlight.   The Streamlight Protac 2L far outsells the smaller Protac 1L for CCW but besides the Streamlight TLR1s flashlight, the Surefire flashlights get far fewer complaints on weapon mounted lights.  Many of our Law Enforcement and Firefighters are using the Streamlight flashlights while Pelican, Surefire and Streamlight lean more towards the Military preferences.   It's not our call, it's your call on what you want.   Stick with the name brand manufacturers and not the high lumen cheap Chinese knock off flashlights you see at Gun Shows for a good price.  People will laugh at you if they see NcStar on your M4.