Streamlight TLR-1S Flashlights still going strong and still improving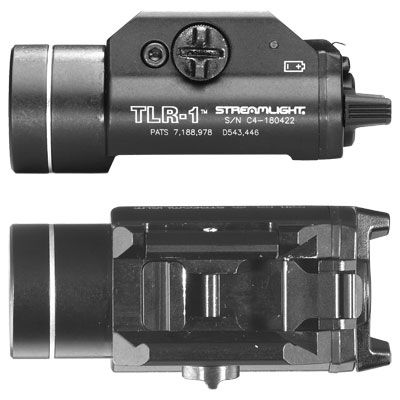 Some Streamlight flashlights are probable never going to go away and one of them is the Streamlight TLR-1 series.   There are a few variations of this light they might fade out because the standard model has become so versatile and improved output, that it can be used on either a rifle, handgun or shotgun.    I recently tested out the Streamlight TLR-1S (which has the strobe) and tested it in total darkness on a camping trip on my LWRCI Rifle.   The beam on this was excellent out to 100yds I was shocked at how at 300 Lumen output it had better throw than my Streamlight Protac HL USB that had an 850 Lumen output.
There seems to be the most competition between the Streamlight TLR-1S and the Surefire X300, I find them to be different in price, and the feel of the toggles are different.   One has a 300 Lumen output for a little over $100 and the other has a 500 Lumen output for under $200.   Nothing wrong with Surefire, but you are paying for the name.   I do highly suggest the strobe feature for handgun and rifle flashlights because it does come in useful in some defensive situations, it's also another tool you can use to avoid having to pull the trigger on someone.