Concealed Carry Flashlights, this time we'll tell you what to buy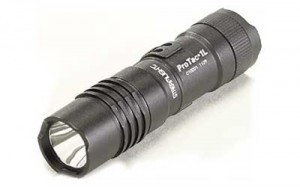 We always get asked for advice from customers about sizing and durability, but like many things, it really is mostly about preference and the job you need to perform that drives the gear you want to use.   There are so many options out there for holsters and firearms and at points, the New Products that we see come out really stress us out because it means adding them to inventory, having to learn about them, and waiting to see if they are any good and people actually buy them.   The new .380 pistol rave is still going strong and we have had to pickup new product lines just to stay on top of the holster buying.  The Smith & Wesson Body Guard seems to have almost caught up with the Ruger LCP.
One of the most common questions we get when customer walk in our stores is do we carry knives and flashlights.  The next most common question is do we have any flashlights like the Streamlight Flashlights available that they can hold in their hands.  I personally prefer the Streamlight Professional series flashlights and we keep them around the store for customers to hold and try  out.  The best feature about them is the hi and low power option.  For concealed carry it is nice to have a flashlight that can really light things up, but you don't always need that much power to find the car keys you just dropped or to find the keyhole in your backdoor.