Old and New Desantis Holsters expect them to last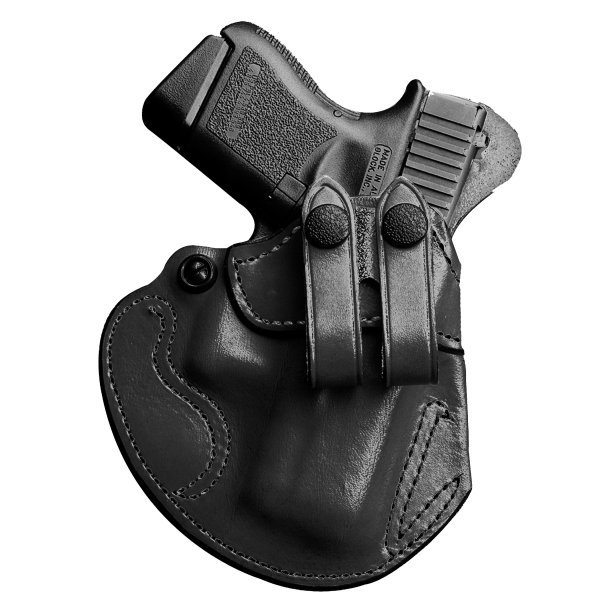 There are always different price levels in this industry, some products will cost more just because they are made in the US and others may be cheap, but still get the job done.   There are always "options" and not always something that is better than the other.   The one thing we know is Desantis makes great holsters and it's a name brand with a very diverse product line.  For leather Concealed Carry holsters, you can expect Desantis Holsters to not be the least expensive, but they are almost always worth the investment.   I did have some issues with the designs of the Kydex Scorpion design but they seemed to have figured that out and designed better tuckable kydex holsters like the Scorpion II and the Prowler.
The Cozy Partner seems to be the most popular Glock 19 IWB leather holster because it's about as New York as you can get.  I know people using those holsters for decades.  Desantis holsters are also some of the best looking holsters from the Shoulder Rigs, IWB Holsters, Paddle Holsters and tuckable holsters.   If you are working on duty, off duty, CCW or Security,  there are some staple holsters from Desantis as well as very new Kydex options.