Use and purposes for rifle optics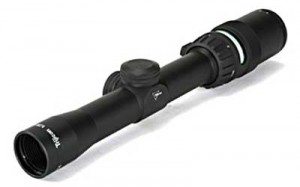 Optics have multiple purposes.  They can be used for Astronomy, Scouting, birdwatching, target shooting, hunting and military purposes.   With the emergency of combat optics for close quarter combat, scopes used on rifles have gotten smaller, more compact and sometimes have zero magnification.   The point is to give you a good sight pictures and a reticle that is easy to follow.
Many combat optics like Trijicon and Eotech are 4X or less.   DMR or Designated Marksmen are using optics made from Trijicon, Zeiss and Leupold that are combat worth but higher magnification since shooting 300-600 meters is becoming the norm in places like Iraq and Afghanistan.  Rifle Scopes are no longer made with the standard crosshair reticles and may even come in range finding or illuminated reticles.