Looking for gun accessories and knowing what not to buy?
There are a ton of accessories out there than you can attach to your firearms and there are quality issues that we constantly hear about.   The best we can do is warn you that it's not really about whether or not a part is made out of plastic or not it's really about use and proper mounting.  I've had screws sheer off mounts after about 2000rds of 7.62 NATO went through an FAL and it was suppose to be the best mount out there.  To this day I'm not sure if the screws may have been over torgued or  not but I didn't have a screw driver that I could measure this with.   Loctite isn't used enough in this industry and every thing that has a screw on it from flashlight mounts to optic mounts, pistol grips and foregrips should have it on them.
Now that accessories like B.A.D. levers are heavily used, its often asked of us if they are any good and the first warning we tell people is that "it's one more screwed on device that can come off" so proper mounting is a preventative maintenance thing.    Whether  you are looking at a bi pod or magazine well grip, Mako, Command Arms,  Magpul gun accessories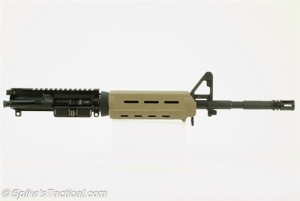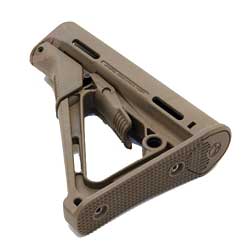 , Troy firearm parts, Midwest, VLTOR or TacStar you gotta make sure you put it on right.   I have an LWRC M6A1 that has a Tapco SAW Grip on it and think nothing less of Tapco if the grip fits your hand right.