Looking for Zombie killing options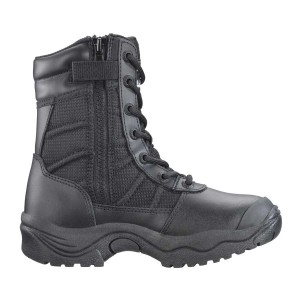 Do search for gun clubs and shooting ranges in your State to find out if anyone is holding a Zombie shoot.   They usually occur in the September to October months.   Having some good tactical clothing that will securely hold your gear.   The Eotac Style 201 pants are my favorite because they hold 6- 30rd PMAGS and they are easy to run in.   Tactical vests like the Style 101 are not heavy and don't make you feel like you are wearing a flak jacket.   There is a time and a place for different types of tactical vests, but mobility is important.  You may want to try getting your magazines loaded up with all of your gear and then try running 100yds with it and see what it feels like and if stuff starts to fly out of your pockets.   Mobility is extremely important.
There seems to be a new craze in competition shooting in recent years.   I've seen more high school boys coming home from class with Zombie survival guides, the recent 28 Days later type movies and the doomsday virus outbreaks.    I guess IDPA has lost some traction to the present generation, but I've attended a few Zombie survival competitions and they were very good training events.   The best thing about it was the amount of tactical gear that I watched fail, and the number of really novice mistakes people made.   Out of the 5 stages I attended, there was 1 stage that we saw about 18 firearms go down.   About half of those were AK variants and they were mostly magazine related.  Some guys never knew how hard it was to do a tactical reload on an AK if there was a round in the chamber and a fully loaded 30rd magazine.  People found out what happens after firing off the 1st round and the magazine falls out.