New addition to the Elite Survival Systems Covert Operations Gun Case, 762/308 Mag Pouch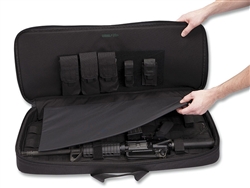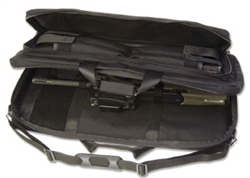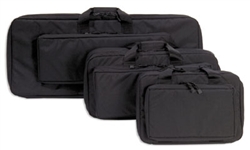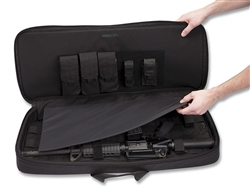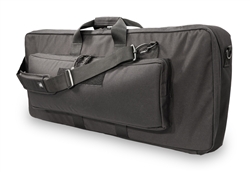 The AR10 never really seemed to catch on and it's been around for a very long time, but the barrels and accuracy and weight of .308 AR's has so dramatically improved that it isn't very hard to take the Match ammo or hunting ammo you used in your bolt action gun and start using it in a Ruger 716, Sig SR-762, DPMS SASS and RECON, and the LMT.   I was amazed with the LWRC Repr rifle and how little recoil it had and how it felt like an actual M4 in my hands.  .308 ammo is very common to those that reload on a Dillon 550 but there really wasn't much out there before except M14s, FNFAL and G3 and Cetme rifles.  The AR platform is just so ergonomically designed that it's become a multi-caliber firearm.
When it comes to finding gun cases that you don't have to cut out foam or end up with too much bulk, and you don't want something cheap to protect your $2000 Carbine and also stow magazines and accessories, the Elite Survival Covert Operations gun case is now being sold with 223 magazine pouches, 9mm or 30 cal stick mag pouches, 762×39 and .308 pouches.   These are easier to store in your home than hard cases and have a shoulder strap and low profile design, the mag pouches are all internal so it looks like a case, not a gun case.