Magpul Discontinuing the MOE Handguards for the New M-Lok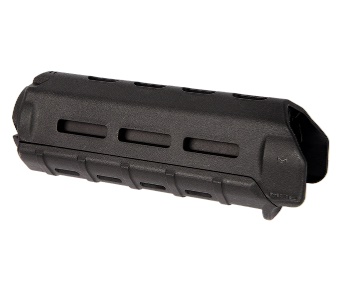 I  have always been a fan of Magpul products because they get the job done, are not over priced, and I personally have not heard of any high rates of breakage with their entire product line.  I'm pretty sure their durability stems from their Magpul PMAG reputation and when you are making something like that, that can be driven over by a car and still run, there's not much to worry about if you are buying a grip or a stock from them.   We are always watching to see where the accessories market is moving because it's a money maker, but we don't like dealing with products that have very little history of being on the market.  Just think about what the value of all of the quadrails are from 10yrs ago and what the resell prices are.  Hardly anyone need a quad-rail in the first place which is why I always liked the Magpul MOE Handguards.
The MOE Handguards were a better starting point for people that thought they may add accessories later, and didn't want to have all that metal with the original configuration.   The K-Mod and M-Lok systems seem to be the future because according to Magpul, they did a lot of testing an knew they had to do a slight change to the way the MOE handguards would sold.  From what I hear, they are still going to make the rail accessories for the MOE Handguard, but they are now discontinuing the stock accessory for the M-Lok.  Who knows where the AR15 will be 10yrs from now, but it might be time you take a look at the new way to attach flashlight, lasers, optics, sights ect on your AR.