How many mags do i need for a handgun?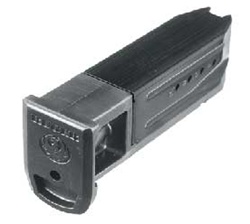 Back when the 1994 assault weapons ban was into effect there were more headaches in the gun world due to the fact that factory handgun magazines were so expensive.   People cut corners with other brands and had issues.    When it comes to owning a handgun, especially an auto, I highly recommend having atleast 3 magazines.    Not only can guns malfunction,  but magazines do wear out and break at some points and its always good to have some extra comfort if one goes down.    Most of the time it's the floor plates that come loose and a loaded mag will just dump rounds on the ground.   I've seen it happen with rifles and handguns.    If you ever run a Carbine course, you're defanitely going to want to have atleast 3 mags for your pistol, too.
It's very rare these days that I work as a firearms instructor but I still work with a lot of people that are just getting into carrying firearms for the first time. I must admit that I made a lot of the novice mistakes in buying holsters and accessories when i first started carrying, and sometimes its nice to give first hand accounts of what NOT to do.    I've seen a lot of people pick up a good quality handgun and then completely ruin the firearms reputation by using 3rd rate pistol magazines that jammed the gun  up.   The 2nd most common thing I see are people shooting with cheap ammo.   I don't get the whole Wolf handgun ammo thing.   I own and shoot many Com-block rifles and the Wolf ammo works flawlessly, but I have never had good experiences with their handgun ammo.