Looking for an optic for your AR? We'll point you in the right direction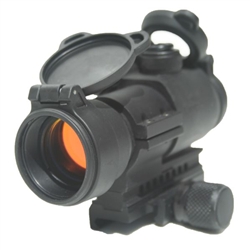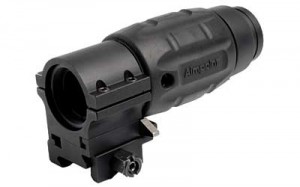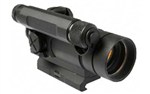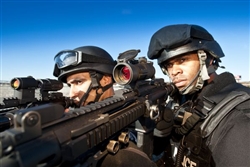 There are always going to be price points and some optics are either an overkill as far as features or they are junk.  We've pruned a lot of our inventory in recent years to try and have standards on what kind of optics we should stock because we can personally direct customers to them knowing it's a quality product.    If you have good eyesight you may notice parallax in certain optics but that is something you don't really have to worry about in close ranges.  It makes a huge difference if you are trying precision shooting at longer ranges and there are scopes that have zero parallax or have a level of adjustment to compensate.   Just because you are choosing a red dot sight don't think you can't shoot targets at longer ranges because the Aimpoint Magnifiers will give you a much better range.
It's always a good idea to know the direction you "may" go when modifying or accessorizing your rifle so you leave room to attach Magpul Accessories, Lasers, or Surefire flashlights because depending on the location of your optic,  rail sizes matter.  If it's not an Eotech sight, it's probable going to be an Aimpoint Red Dot and most likely the Patrol Rifle Optic that you might want to eyeball.   Spike's Tactical has some really cool rail systems and if you want all that gear on your gun and not an Magpul MOE stock.   If you don't want to deal with AA batteries or CR123 being in your go bag, then Aimpoint is the optic for you.