Hunting and Tactical Rifle Optics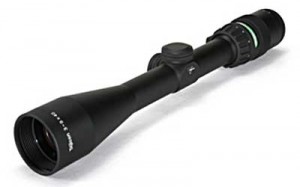 For decades, Trijicon's Brilliant Aiming Solutions™ have been trusted by those who defend America; like the Marines, Army Special Forces, Navy Seals and FBI. Which is just another reason elite firearms manufacturers such as Glock, Smith & Wesson, Beretta and Springfield, among others, continue to offer Trijicon as original equipment on their firearms — more than any other illuminated system in the world.
Trijicon's founder, Glyn Bindon, devised a way to bring both-eyes-open shooting and magnified optics together for the first time. This discovery has been named in his honor— the Bindon Aiming Concept™ (BAC). Aiming with both eyes open gives you a far superior sense of balance and a wider field-of-view. Combining these benefits with a magnified Trijicon Optics sight gives you a considerable advantage over your target.