Aimpoint Patrol Rifle Optics still worth the money?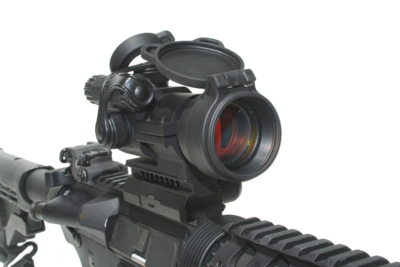 One thing is for sure is that Aimpoint has seen some serious competition this year and there are plenty of products in the same durability and battery life that Aimpoint has boasted about.  We've been seeing major changes to the red dot market, but we still see the sales and demand for the Aimpoint PRO.   One major selling point in comparison to all of the others out there is that the Aimpoint Pro has been around for so long that you aren't going to have to worry about recalls.   We've seen lots of recalls in this industry from firearms, to optics and gun magazines.   The durability of the glass and the mount is a proven design and still worth that $400 price range.
Lots of people have problems properly mounting optics and the way this optic is designed it's virtually impossible to over torque it and all you do is put in your rifle and tight it down.   We will continue to stock the Aimpoint Patrol Rifle Optics because they still haven't lost value like some of the higher priced Aimpoint products and is still a staple for Law Enforcement, military and even hunters.  With most hunting up here in the North East especially deer hunting being under 100yds red dot optics are excellent options for deer and turkey.