Your driving sunglasses can be your Smith Optics Elite Ballistic Sunglasses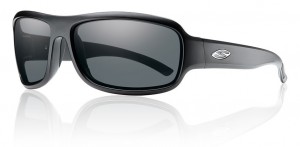 Some of the cool things about investing in a decent pair of ballistic sunglasses is that you don't need to remember to bring your safety glasses with you.   I do own some of the non-ballistic Smith Optics sunglasses but if you pick out the correct fit with the Smith Optics Elite product line, you might get the best of both worlds.   We are a full line Smith Optics Elite dealer as well as a Smith Optics regular line and there are a lot of options you can consider.  The newer Pivlock design can also cross over to be your every day eyewear and with the interchangeable lenses and the clam shell kit they come with, you can change up the lenses depending on the driving trip you are taking.   We keep a lense spectrum display in our store so customers can see the benefits of having more than one lense color because there are dramatic visibility differences between the ignitor and polarized eyewear.
When you get into ballistic ratings, you are best to stick with major brands, there are a lot of suspect ballistic vest manufacturers with horror stories about ratings not being worth your life, but when you want to talk about eyewear, your best bet is to stick with companies that know what they are doing.  Smith Optics is a top tier eyewear company and there are big differences between fit and visibility and you are going to want to stop in our store and try them on to make sure it suits your comfort.  All of the Smith Optics Elite Sunglasses meet or exceed the Meets ANSI Z87.1 ballistic rating and if you are are a competition shooter you'll know the importance of using safety glasses while shooting on a steel range.  If you tried out the Smith product line in the past and we're happy, take a look at them again because the product line has dramatically grown.