It's jacket and coat time! What CCW options do you have?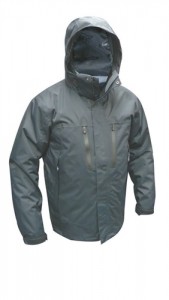 We still long for the SigTac jackets that were big sellers years ago but they are long gone.  Only the Woolrich Elite Series Twill Jacket has gained our respect, but we have been crossing our fingers and hoping for more tactical jackets and coat options from Tru-Spec.   Tru-Spec had somewhat have a B average with their jackets because so much of it was modeled after military style clothing and it was either better than military issued, or not as good.   There are plenty of 3 Star and 4 Star reviews about their outwear but from what we've seen for 2014 products, there are going to be better things coming your way from Atlanco.
I got a hold of the Tru-Spec Element Jackets and was very impressed with the fact they came out with a jacket that had a liner.   It seems that many of the TruSpec jackets made before like the M65 had a liner but were very much old school, and not something modern.  There seems to be a major face lift going on with the company and their new website shows us some of the new concealed carry jackets and many of our gun owners and Law Enforcement Communities are going to want.  The Tactical Softshell jackets have gotten 5 star reviews from our customers and many  have driven several miles to just stop in and try things on.