Incase you missed it here they are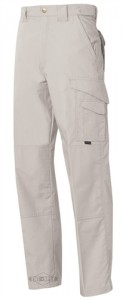 There are now our number one selling tactical pant and it's not just because they have a very good fit and sizing, it's because they are better than anything in their price range.   If we could all buy a porsche we'd own them, but most of us can't afford it.  To get a pair of pants that holds up and doesn't shrink in the wash for less than $30 isn't going to happen unless you get some great blowout deal from a company going under.  We've been watching the clothing  business for over 2yrs now and it is incredible unstable.
At some of the Police and Security conferences last year and there was much discussion about where tactical clothing companies are going to be making their stuff.   We've got a great promo running on the Tru Spec 24/7 tactical pants but it's only until May 31st.  After that you can expect to see a shortage in some of their stuff.  It looks like someone at Atlanco is doing a good job of promoting their product and we just signed on to do some fall outer wear promotion after summer.