Somtimes our style of tactical pants changes for a reason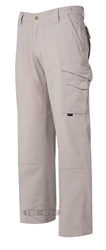 Lately I have been carrying different gear with me at work and during classes.   Recently I was on a road trip and re discovered ankle and shoulder holsters and forgot what it was like to carry in those positions while driving 8hrs in a day.  There are plenty of reasons to consider ankle carry holsters but they are really meant for backups.   One thing I have noticed with various tactical pants is the cut of the pants near the ankles.  Not that I think people need bell bottom pants but this is something to seriously consider when you are carrying in this position.  Some styles of pants will not give you the movement you need and you will end up with your pants riding up on you.
When it comes to carrying handcuffs and batons, wallets and other paperwork, you are going to see huge differences in the types of pants out there.  Call me an old timer but I still don't have Vertx tactical pants in my wardrobe although in 2013 I plan on getting some.   I have found I have learned to love the  Blackhawk lightweight tactical pants because they are holding up very well to all of the useage I have given them and the only negative I have so far are the lack of a left side wallet or ID pocket.   The pockets are a little too  deep for a wallet and I often feel like I lost it because it's about 2-3 inches lower than it normally would be.   It's not just about the material like 100% cotton ripstop or 65/35 poly cotton ripstop.