New tactical pants for this Fall? How about lower profile pants?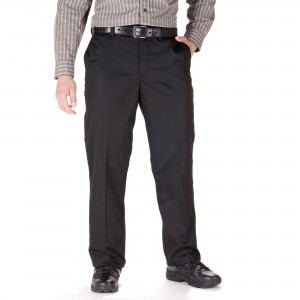 In 2013 we saw the launch of the Tru-Spec Simple Tactical product line and considering how well it has sold so far I expect that there will be a womens line and possible a few more colors.   The Simple Tactical product line is basically a mild tactical pant that probable has 40% fewer pockets if you compare it to 5.11 or other Tru-Spec tactical pants, namely the 24/7 series.    That's a really nice pant for $39.95 and sometimes you can get them cheaper especially during the 1,2,3 sales that Tru-Spec has done atleast 2x's.   Some people don't like particular waistbands and the Simple tactical is more stretch.  You will notice that those will be tru to your waist size and you won't be able to stow gear is pretend you are really a smaller waist.
This year we took on a few 5.11 products which we normally stayed away from but now that Woolrich Elite Series Tactical is no longer making their product line, we brought in the 5.11 covert Khaki 2.0 which is a good improvement over the regular Cover Khaki.   These pants are now the least tactical pants we (looking that is) and after washing an wearing I didn't notice any of the shrinkage that so many of our customers complain about.  I guess 5.11 put a little more quality into their white color tactical clothing.  We're still testing out various types of shirts to see if we can find anything anywhere near as nice as the Woolrich Elite Series concealed carry shirts.   We really missed that product line.