Wilson Combat better than GI Magazines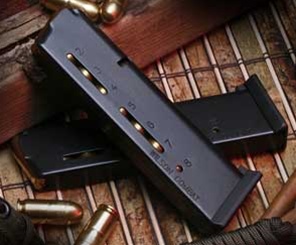 The title pretty much says it.    The 1911 has been around for a long time now, but the reality is the guns and the magazines have improved since 1911.   Sure machining and accuracy has improved for all firearms, but even to this day I still see guys with 1911 malfunctions regardless of the type of gun.   Whenever I see these malfunctions I always ask what kind of ammo they use and what magazines.    Most 1911s are even to this day still designed for ball ammo.   Check with your manufacturer on what kind of ammo  your 1911 will tolerate so you don't make a fool out of yourself during training.    I see it happen every year when new shooters show up at a class.
Magazines matter.    In my opinion the DI AR15 variants got a life extension once Pmags came out since part of the weakness of the Ar15 system were flimsy GI Magazines.   The same goes for the 1911.   GI Mags are nice range mags, but they really were intended to be thrown away on the battlefield and not reused.   Wilson Combat Magazines helped keep the 1911 on the market for LEO and CCW owners.   The balance of the magazine followers is superior to what you'll find at gun shows and that can increase your versatility.    Some GI 1911s will run ammo that is non-ball, just because Wilson Combat Magazines put the bullet in the chamber without as much movement as the old GI mags and will increase reliability.