New Product from Smith Optics Elite Eyewear Coming Soon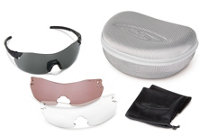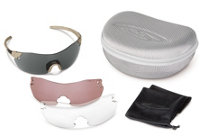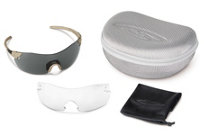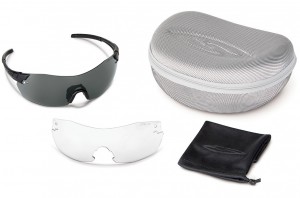 We have gone back and forth about which ballistic eyewear we should be carrying in our store because just like our tactical clothing lines,  It's hard to stick to one brand because there are so many preferences, seasonal changes and situations that one can be in that the same person make choose different brand shirts and pants and outwear.   We always listen to what our customers are asking for and what we know is going to be a  staple product line and with what we've seen in the last year, the Smith Optics Elite product line has become more and more accommodating to what our diverse customers need.   The Boogie Regulator and the Boogie Sport can be had for $40-$60 for airsoft, paintball, motorcycle riding or jumping but that's just the beginning.
Dropping $80-$95 on a kit might sound expensive but always keep in mind the costs of mishaps on firing range, not only are medical bills going to add up, how life altering is it going to be if you loose an eye or loose a level of vision from just a particle getting into them.  We all know how annoying and uncomfortable getting dust or an eyelash is but Ballistic Eyewear is just like putting on a flak jacket or stab resistant vest.  If you are in a dangerous situation you need the right safety equipment and it's not something to skip out on.   In the coming weeks we will have a fresh new product line from Smith Optics Elite that, if  you checked them out before and it didn't work for you, we have several new Protective Sunglasses and the Aegis Echo, and Eyeshields available in standard and Compact and now the new Boogie Sport and and Pivlock designs.