New items in stock, Boogie Sport, Tan and Multicam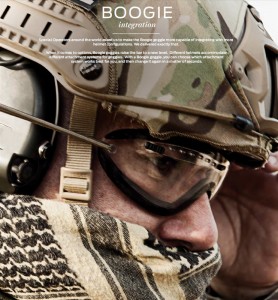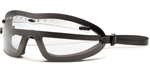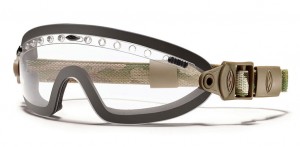 There are plenty of ballistic eyewear options out there from ESS and WileyX and I have used several of them in the past but always eventually lost them or when they got scratched up I just tossed them.  There's nothing worse than have protective eyewear that is there to protect you from protectives but it's got scratches or smudges on it that inhibit your ability to see clearly.   I have friends that tell me they don't like buying expensive eyewear because they end up getting scratched and wear out just as fast as the cheap stuff.  We'll unless you are only driving around with it in a car, if you don't stow it in a proper case or watch where you put it down, that does happen and just like footwear and clothing, things are going to wear and need to be replaced.   While I wouldn't say the Smith Optics Elite boogie regulator and the newer Boogie Sport Goggles are for firing range use, they are a very inexpensive ballistic eyewear that you should consider in  your range bag.
As I sit here comparing the two Ballistic Goggles, the Boogie sport that is priced at $60 seems to just be $20 more for a more practical head strap.   We've sold alot of the Boogie Regulators but many people came back for the Boogie Bungie Cord because the strap the Smith Optics Elite Boogie Regulator came with didn't fit every head size or they needed a different strap to fit around whichever helmet they were using, which is actually the selling  point due to it's versatility with Military or Law Enforcement Helmets.   There are so many helmet designs out there that certain eyewear just doesn't cut it, and now that night vision is so common having a lower profile tactical goggle means less clunking and scratching.  The Boogie Sport and Boogie Regulator areLenses meet US MIL-DTL-43511D goggle impact level so unless you need the Bungie Cord, the best first time buy should probable be with the Boogie Sport Goggles, and the next thing to consider would be whether you want a Clear Lense, Ignitor or Gray.   The Boogie Sport has Tan Strap, Black Strap and Multicam Straps.   An excellent option for Airsoft Training.