Colonel Blades what it's all about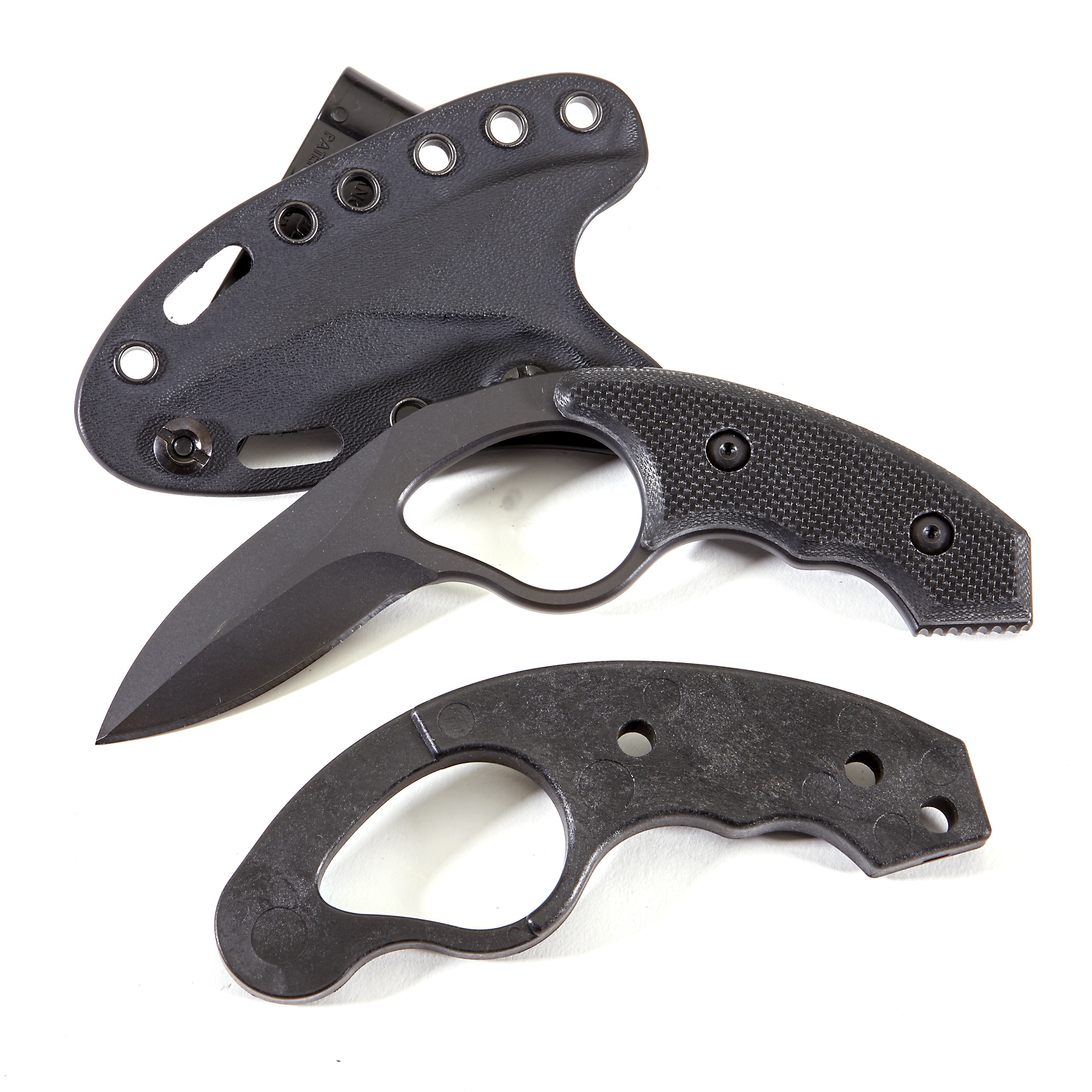 Colonel Blades are new to us and we found out about them when Al Salvitti showed up in our store with his product a few months ago.   The major selling point to these blades is they are designed for people that shoot firearms, if you have the time to take martial arts, then go right ahead, but sometimes running a pizza shop and keeping a firearm around are all you have time for, but firearms are the last resort and are often not effective if you are too close to a threat.   I'm a big fan of people having flashlights and knives on them at all times, because you'll get more use out of them every than a firearm, but the Colonel Blades really are designed for people that don't need a lot of training to understand.
With the supplied G-Code Sheath that clips onto your belt, these are easier to deploy than a folding knife, faster to draw and punch forward without having to train, it's a very natural and instinctive thing to do, punch a threat.  Colonel Blades has a few different blade preferences, or options and from what we see they are all coming with a trainer.   The only negative I have gotten from customers is that you have to properly seat the blade in the holster because if you do not, it will come loose and you will find out when you cut yourself.   It's no different than holster and re-holstering a firearm.