Direct Action clothing from Eotac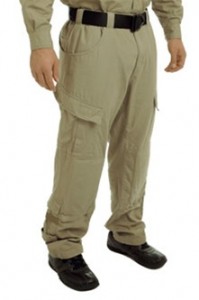 Next week there will be a Police and Security Expo in Atlantic City, New Jersey and Eotac will displaying some of  their A-Tacs and Direct Action products.   We're still not sure about everything that Eotac has coming out this Fall and in 2011, but seeing some of the info about what is coming soon really makes us think that 5.11 Tactical is going to have  some real compeition out there.   I can't tell you the number of times we've  had customers call us up and complain about the tactical pants that they have  been wearing from 5.11.   Many of them complain about how things use to be and how they end up with different sizing even though they keep ordering the same sizes.   I was checking out some of the 5.11 tactical shirts that were the Covert carry design and I may pick up a few, but I personally think the Woolrich Elite CCW shirts are a much better feel.   Even though we are very selective about the products we carry, I'd have to admit that every big name manufacturer has a niche market that some of their products perform very well in.
The slow economy doesn't seem to be affecting the tactical pants market though.  It seems that every time I step onto a firing line, somebody shows up wearing tactical pants from another company that I never heard of.   There was even a gun shop on the West Coast that was making a really cheap knock off of the the ACU pants.     I believe I could name half a dozen manufacturers that made the ACU pants, but only Eotac made it right.    I still have a few BDU pants that I use to wear when I was in College, but those pants are so darn uncomfortable to wear to the range anymore and the pockets are not very secure.   It's one thing to have a pocket for mag dumps, but try putting a Blackberry or mace in BDU pants and you'll  have no idea where they are after you take your first stride.   Some of the tactical pants I have seen really look over done though.  They've got a pocket within a pocket and a pocket behind every seam.   I guess I should walk around and check out some of these other manufacturers and see how the quality holds up.  I think thats the issue that eliminates a lot of competition.