Tactical gear and clothing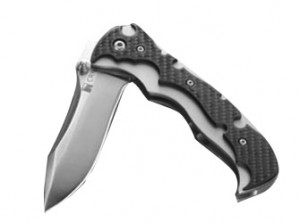 There are a lot of words that get thrown around in the firearm industry that are fairly broad.    Tactical clothing these days may sound like BDUs to one person and 5.11 tactical clothing to another.    Tactical gear can mean anything from a folding stock to a knife, or a $1500 rifle scope.    The word "tactical" doesn't really tell you what something is going to be used for in the field.    I have some pretty dressed down AR15 rifles that to some people, just look like violent weapons and scare them, while most of us that are familiar with the accessorized M4 Carbine, will find a A2 style AR15 to be  pretty bland.
The so called tactical clothing and concealed carry markets seem to be new markets and these terms get thrown around a lot but don't really tell us much.  To the trained individual, they can spot a knife in the pocket and 5.11 style pants from a mile away and loads of pockets full of tactical gear and usually that's a dead giveaway that someone is carrying a firearm.   Think about what purpose your clothing is to serve and adapt to it.   There are more than a few good clothing companies that are making concealed carry friendly apparel.