Winter is finally over and it's time to get your Summer CCW together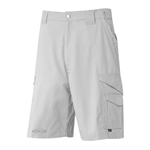 There are a lot of options out there from Tru-Spec, 5.11 Tactical, Blackhawk Warrior Wear and if  you are lucky, regular clothing that  you can pickup at a mall that gets the job done.  One of the things we've learned in the tactical clothing industry is not everyone feels the need to buy it even if they exactly the customer that we think would want to.   There are plenty of casual clothing companies that have shirts that are cut long or pants that have a lot of utility functionality but everyone is different.   The hard thing about shopping for stuff like this is trying to find a business that actually stocks it so you can go in and try out a brand like Tru-Spec and see if there tactical shorts, lightweight shirts or whatever else you are trying out, will get the job done.   There are often features designed into the clothing that have re-enforced knife pockets or the way the pockets are sown so that something like  a firearm, won't fall out of it when you are in the seated position and leaning backwards, it's often the fail point of regular jeans or clothing when it comes to pocket carry.
Tru-Spec's product line has dramatically grown in recent years and although the 24/7 Series was already and established product line when we came onboard, but when it comes to CCW and Summer clothing, the Tru-Spec Shorts like the new Simple Tactical Shorts especially the Cargo Shorts have been a big winner.   We will be running a Summer promo on some of the camo pattern later this month because so many guys just wanted BDU Shorts with camo patterns.  If you aren't putting a lot of stuff in your pockets the BDU Shorts might cut it, but we highly recommend the Tru-Spec Tactical Shorts that are designed with the same pocket patterns as the 24/7 Pants which might make  your Summer/Winter switch overs very easy.