Now this is going to get interesting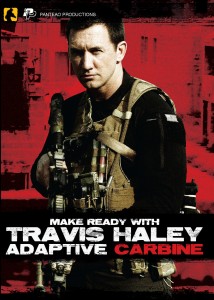 I have walked many a gun show floor and walked by the booths that had all of the assemble and disassemble books.   Those are useful, but at many times very hard to read.   Little arrows and pictures can still make it hard to comprehend.   Along comes the VHS and DVD world and AGI has done a good job on this.   I'm also a very big fan of Clint Smith and his DVD collection although pretty expensive really turns out to be worth the money spent.   For the most part they are well produced, but a few spotty parts should have been re-shot.
Panteao Productions has there shit together.  I just saw a glimpse of the next in line, Travis Haley, who recently left Magpul, and started Haley Strategic Partners, is working with Panteao Productions to release "Adaptive Carbine" his first production since leaving Magpul.  Travis is kinda the rockstar of the gun DVDs.  The production on the Magpul Dynamics DVD series are outstanding.  I've only been able to watch the Make Ready Series a few times, but I haven't been let down.  If I pick all of the best firearm instructors I know,  I'm betting there all on the schedule with Panteao Productions.