Original Swat Dress Oxfords a great deal on something you might hardly wear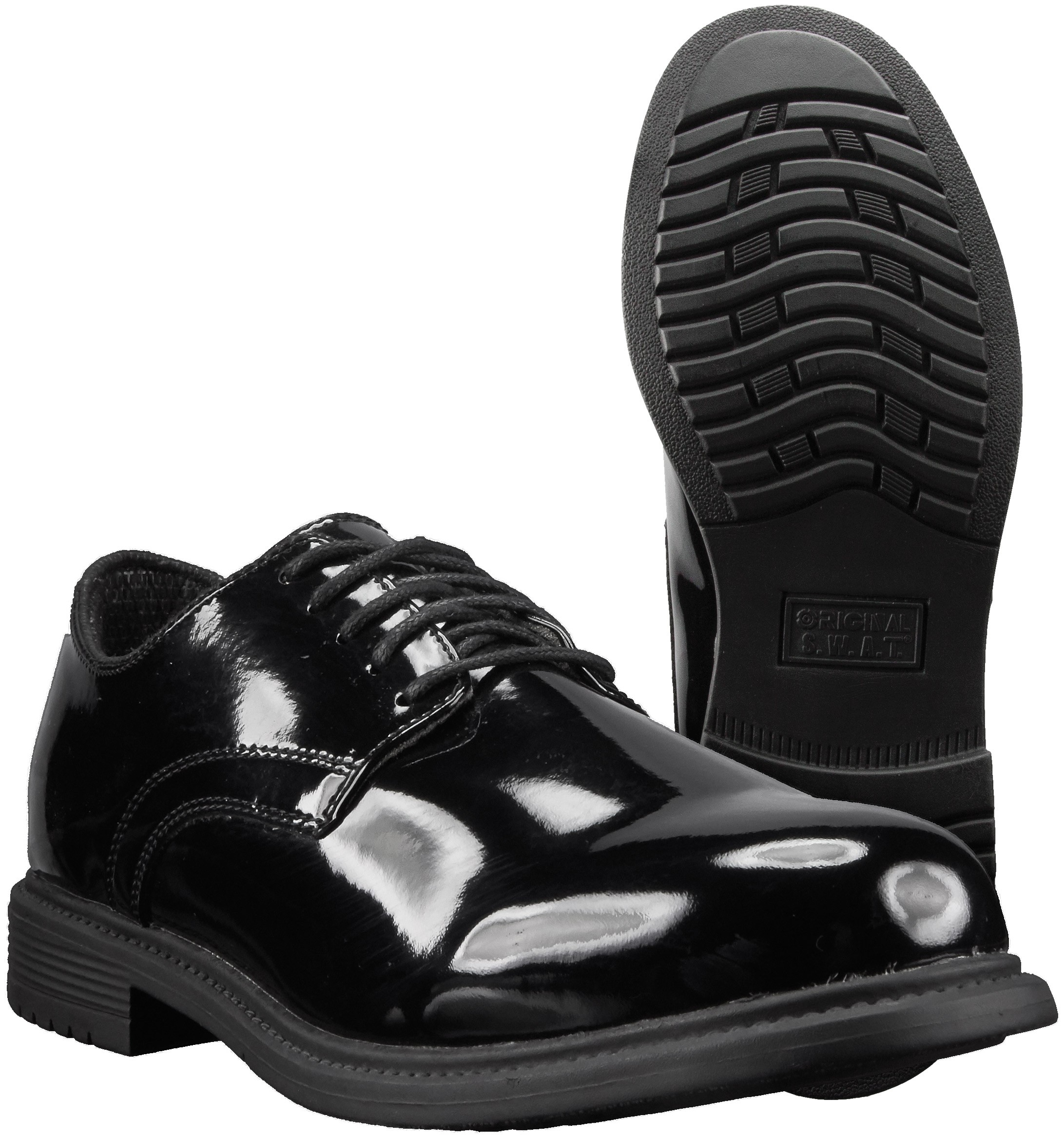 Not everyone is going to need a shoe like this very often, but in our industry, almost everyone needs to wear them every once in awhile.   We have a lot of last minute " I need those shiny shoes" and everyone is shocked at how inexpensive they are.   There have been some changes to the sole of the shoes to make them more comfortable compared to the original design that came out several years ago, but this is something we always try to keep in stock.   Whether it's for color guard or funderals, you should consider picking up a pair of the Original Swat Dress Oxfords for your wardrobe.
Shoes like this aren't something you are going to be able to wear all the time, but when you need high gloss footwear because your uniform code calls for it, or you want to get away with using this for a Wedding this weekend, the Original Swat Dress Oxfords are normally $54.99 which won't burn a hole in your pocket and are almost half the price of the normal boot prices.  These also have better traction that many, more expensive dress shoes and I can tell you and they sell very well in our market.