Keep Your Gun Clean as a Whistle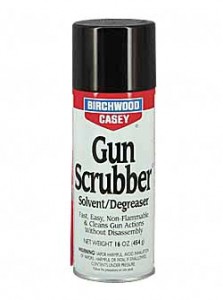 As any gun owner will readily attest, the thrill of shooting a firearm is virtually unparalleled. The mere act of firing a gun can be as liberating as it is invigorating, but unfortunately it's not all fun and games. In order to maximize the quality time spent with your gun out in the woods or at the shooting range, you've got to get the tedious cleaning process out of the way.
The typical gun cleaning supplies include cloth patches, some liquid powder solvent, gun oil and – perhaps most importantly – a bore brush. The bore snake is particularly useful for cleaning out the bore of the gun, and it should be used to remove larger particles before implementing a brush. The cloth patches come into play when you need to remove your fingerprints or streaks of oil from the barrel.