Trijicon MRO Red Dots, which mount should you buy? Absolute, 1/3 or Low Mount or Bobro QD mount?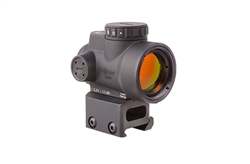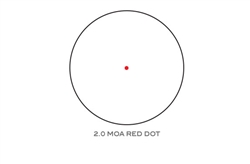 Trying to find the right optics for hunting, target shooting or whatever else is already a chore, but it can all be messed up if you buy the wrong mount.  We don't stock a lot of mounts in our retail store because there are so many options out there, price point, material, right heights, that it's too much of a guessing game because there is a such a diversity of gun owners.  Sticking with just the New Trijicon MRO red dots, many people ask us which mount they should buy or which one is better.   It's just like the question, which one is better, Aimpoint, Eotech or Meprolight M21, it's whatever your eyes prefer.
I've never had a problem using a fixed iron front sight on my AR15 and using an optic, sure I lose some visibility, but like asking what you should do if a skinny guy was hiding behind a tree and you couldn't see him, which optic is better. just move around the tree and  you'll see him. With the Trijicon MRO Red Dots "If you feel the need" to have your iron sights pushed down to the lower 1/3 of your optic, just get a 1/3 Co-witness mount, your field of view will be higher with less obstruction of your field of view and then you'll have to transition down to your irons if need be.  I can tell you that we sell about 80% more of the absolute co-witness mounts, whether it's Bobro mounts or Trijicon Mounts.