Sig Factory Magazines rarely should you deviate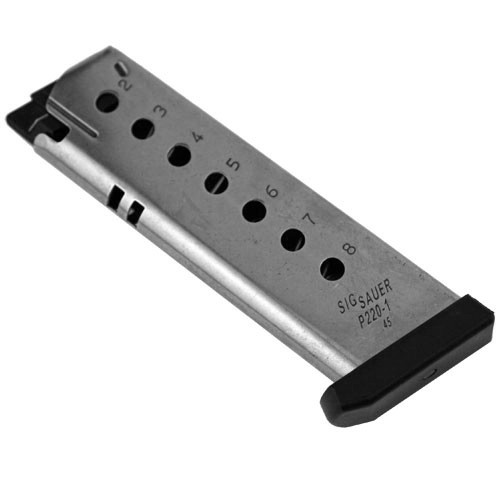 I've been around long enough to have tried out all kinds of magazines in various firearms to see if I could get around having to pay full price.   Back when the assault weapons ban of 1994 was in full affect, there were way more after market companies out there.   I still have 10rd extended magazines for a few of my 1911 models that worked for a few times and then the springs stopped functioning.  Cheap springs.  Followers are another thing that have to be properly designed to avoid tilting, and this will become more of a problem when you start trying to use defensive ammunition.   I tend to see a lot of people try after market magazines for 22LR rifles and reliability often quickly deteriorates.
The one thing people many people don't understand with firearms is "timing" because that's where reliability "is" or "isn't".  When you go to extended capacity magazines, if it's a cheap company, the magazine springs get weaker and weaker, which translates to slower and slower and when the slide cycles, it is out of its operational window and jams occur.   If you are using Sig Pistols or Rifles, some of their magazine costs are higher than Glocks, but they are part of the reason why Sig Sauer has such a strong history of putting out reliable handguns and rifles, stick with Sig Factory Magazines for your Sig firearms and about the only deviation I would suggest would be Sig AR15 style rifles and using Magpul P-Mags and Lancer Magazines.