Big Sale on Eotac Shirts for limited time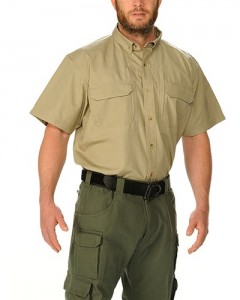 We're running a huge sale on our concealed carry and Eotac shirts.   Even though we are in the midst  of one of the warmest summers, we're discounting many of our long sleeve and heavier clothing for you to stock up on when Fall rolls around.   Eotac tactical shirts that are on sale are the Style 407, Style 408.   The shirts that fall under the CCW shirts are the Style 403,  Style 404 and Style 409.   Our most popular summer CCW shirt is hands down the Styles 403 and Style 404 because they are about as lightweight as a cotton t-shirt.   These shirts are excellent options in extremely warm weather and still allow concleament but easy access to gear near the belt line.
We are only discounting these shirts for a limited time so  if you are a 5.11 customer or other tactical apparel wearer, nows the time to test the waters with the new Eotac tactical apparel line.    Eotac clothing has been on the market for a little over a year and half and is designed by the same designers that originally created Woolrich Elite Series clothing.    The tactical shirts are all heavier weight and the most popular selling one is hands down the Style 401.  Tactical shirts become very practical when operators are needing to carry more of their office or training and communication tools with them.   The pockets are designed for the most common types of notepads and modern cell phone accessories.